Climate action
This page shows the action that Government is taking to address climate change, including emission reduction targets and how Gibraltar plan to achieve these targets.
The first plot shows emissions from 1990 to present day, followed by a series of 'carbon budgets' which set 5-yearly limits on emissions to 2045. The second plot is an interactive timeline that summarises the steps on Gibraltar's journey to net zero including Government actions and initiatives and other relevant milestones.
What targets have we set?
Government has been active in addressing the concerns of climate change and committing to reducing harmful greenhouse gas (GHG) emissions. Through the Gibraltar Climate Change Act 2019, Government has set ambitious targets to reduce GHG emissions, aiming for 'net zero' emissions by 2045. Net zero means the GHGs taken from the atmosphere is in balance with the GHGs emitted. The stars in the plot above show the emission reduction targets that Government have committed to.
The plot illustrates Gibraltar's journey to reach the net zero target, giving a timeline of historical emissions from 1990 to present day, and then five-year emission limits (or 'carbon budgets') to achieve net zero by 2045. All emissions are presented compared to 1990 levels. Hovering the cursor over a particular year will show more detailed data.
From 1990 to 2014, historical emissions are derived from the UK's national inventory. From 2015-2019, outputs from Gibraltar's city-scale inventory are used to provide greater granularity and accuracy in emission estimates. For more information on the city-scale inventory, see our emissions section.
From 2020 to 2045, Gibraltar's carbon budgets are presented. Each carbon budget provides a five-year, statutory cap on total GHG emissions, which should not be exceeded, in order to meet the Gibraltar's emission reduction commitments. The targets have been set for the first budget period of 2020-2024, with subsequent budget periods presented as indicative targets only.
The plot illustrates one of the key challenges for Gibraltar. Gibraltar's emissions have increased since 1990, peaking in 2015 at over 60% above 1990 levels. To reach Gibraltar's net zero target by 2045, emissions must first reduce to 1990 levels, and then continue to significantly reduce to zero.
For more information, see the Gibraltar Climate Change Strategy.
How will Gibraltar achieve these targets?
Gibraltar has already undertaken a number of actions, but in order to achieve the ambitious targets, Government has identified future actions and policies that are needed. The timeline below sets out some of the high level goals and actions needed, including key dates for when goals need to be achieved.
Expand the actions by clicking on the arrows to read more. If you want to view actions from a particular sector or action area, you can use the filters below.
Adaptation Action
Insufficient mitigation of global emissions sets the world on track for an increase in average temperatures by 3 degrees Celsius. This trajectory implies that key disruptions to food systems, global health, urban and coastal livelihoods, and ecological habitats will be unavoidable. While Gibraltar has set ambitious targets to achieve net-zero, climate hazards such as storms, droughts, and floods will negatively impact the local economy, environment, and community. Climate impacts will also be compounded by the transboundary effects of climate change, such as a disruption to trade, tourism, and an increase in forced migration.
Gibraltar's rich and endemic biodiversity, reliance on desalination, reliance on tourism, dependency on cross-border trade with Spain, and South European geography mean that it is key to adapt to adverse effects of climate change now.
To identify climate impacts, the Government has conducted a Vulnerability and Risk Assessment to determine how Gibraltar may be affected and in what ways they are vulnerable. This assessment was informed by inputs from key officials from across local government, private business, education, and NGOs, through a workshop held in October 2021 in the University of Gibraltar. Using the assessment as an evidence base, the Government intends to identify and develop adaptation measures that address impacts while also delivering mitigation co-benefits, and continues to review opportunities to strengthen its climate resilience now and in the future.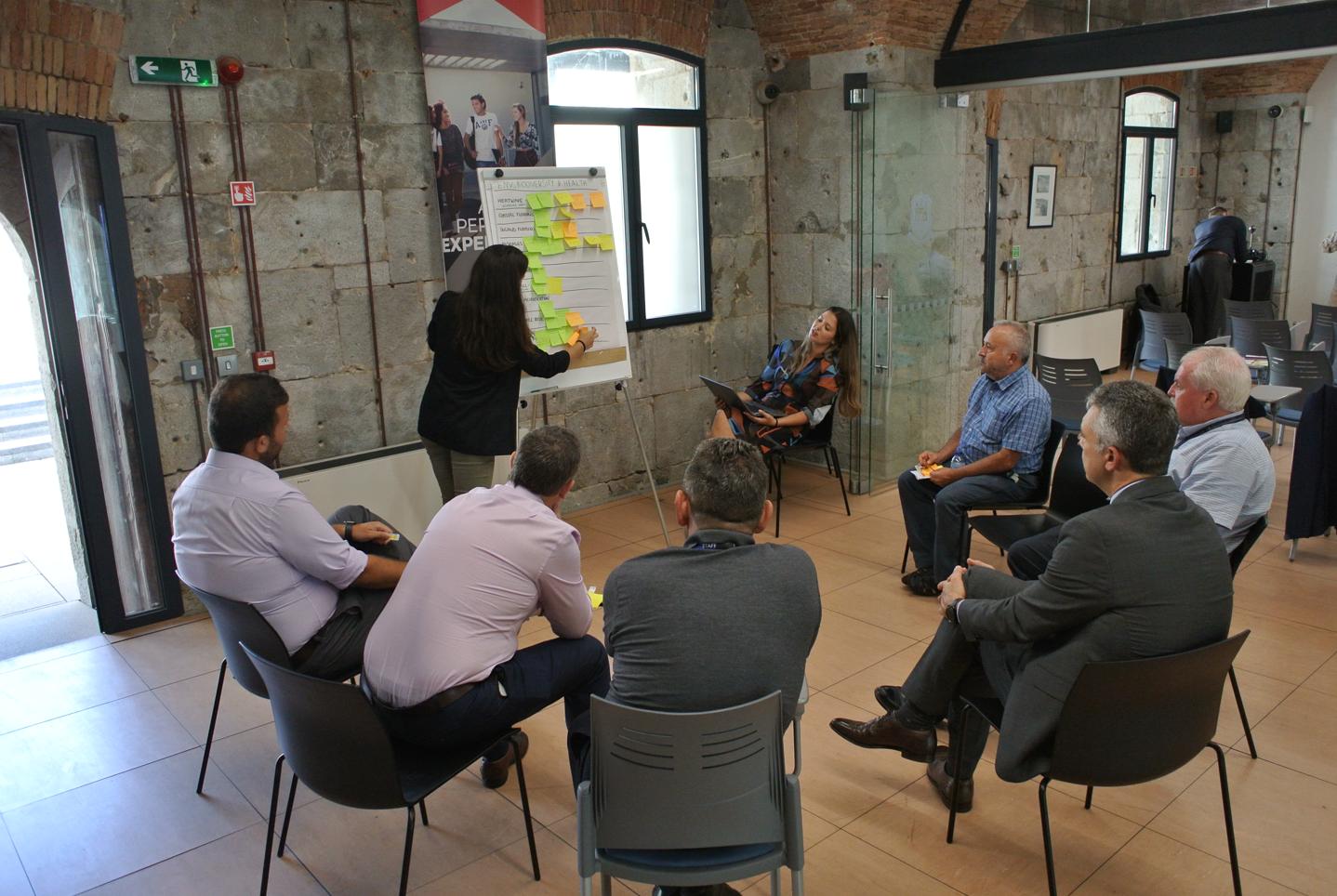 This work on adaptation is in compliance with the Global Covenant of Mayors.
For more information, see the Gibraltar Climate Change Strategy.